Our mission
Restoring hope and freedom through rehabilitation.
Our Collaboration
In March 2018, the joint venture between Covenant HealthCare and Mary Free Bed Rehabilitation became operational. Our goal was focused: Bring innovative rehabilitation to the Great Lakes Bay Region. How does this benefit you? Our partnership provides highly specialized levels of care and rehabilitation services as you recover from an illness, injury or other condition. And better yet? It's conveniently located in our area.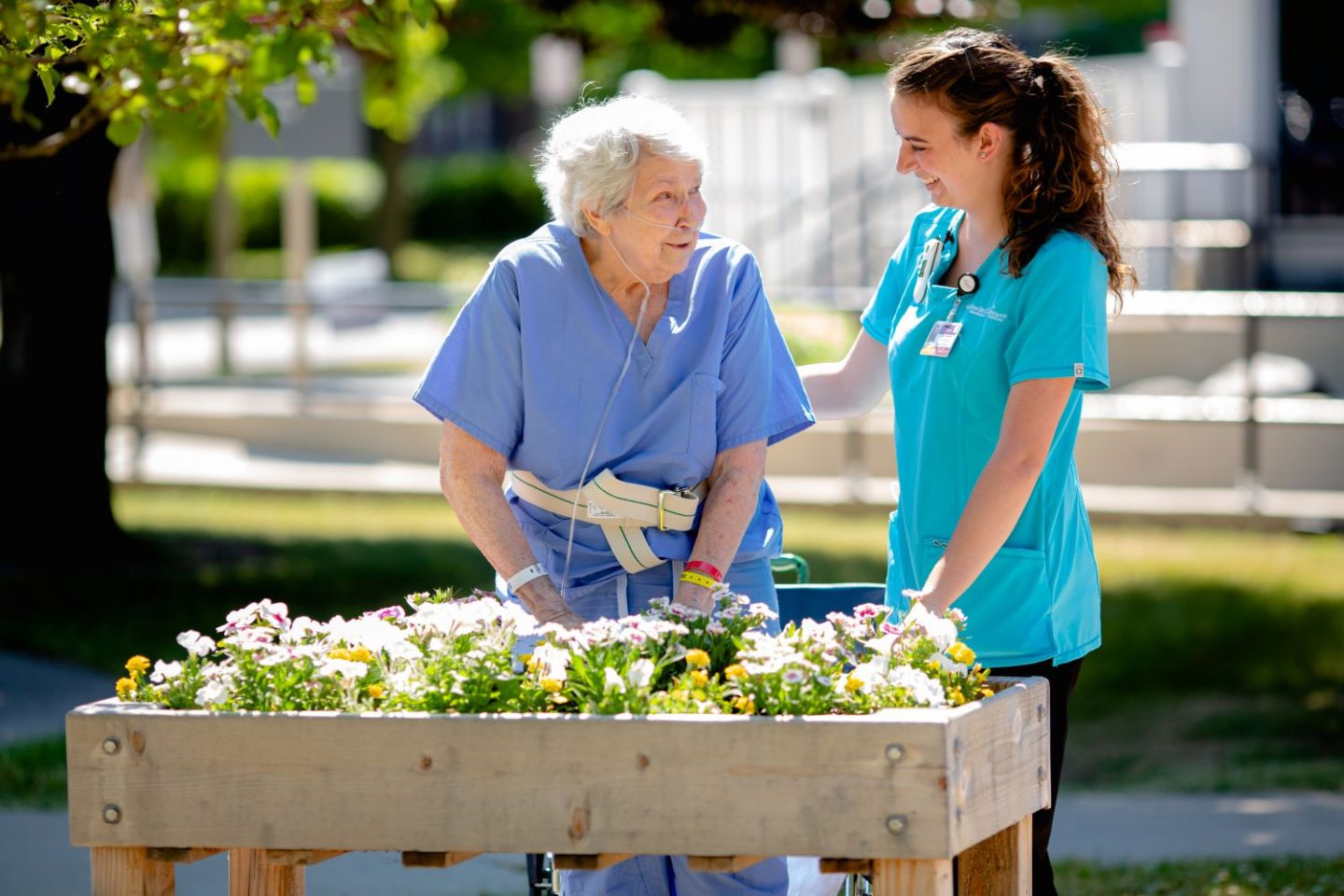 Inpatient rehabilitation
If you have an amputation, brain injury, spinal cord injury, stroke or another serious injury or condition, we provide inpatient rehabilitation.
Patient outcomes exceed national benchmarks. This is based on a measure that tracks the amount of improvement patients make in their physical abilities as well as cognitive skills such as thinking, understanding and problem-solving.
We work diligently to keep you safe. Again, we consistently outperform national averages on safety and quality metrics, including infection rates, falls with injury and pressure ulcers.
You're not alone if your primary goal is to return home. We surpass national averages in this category, too.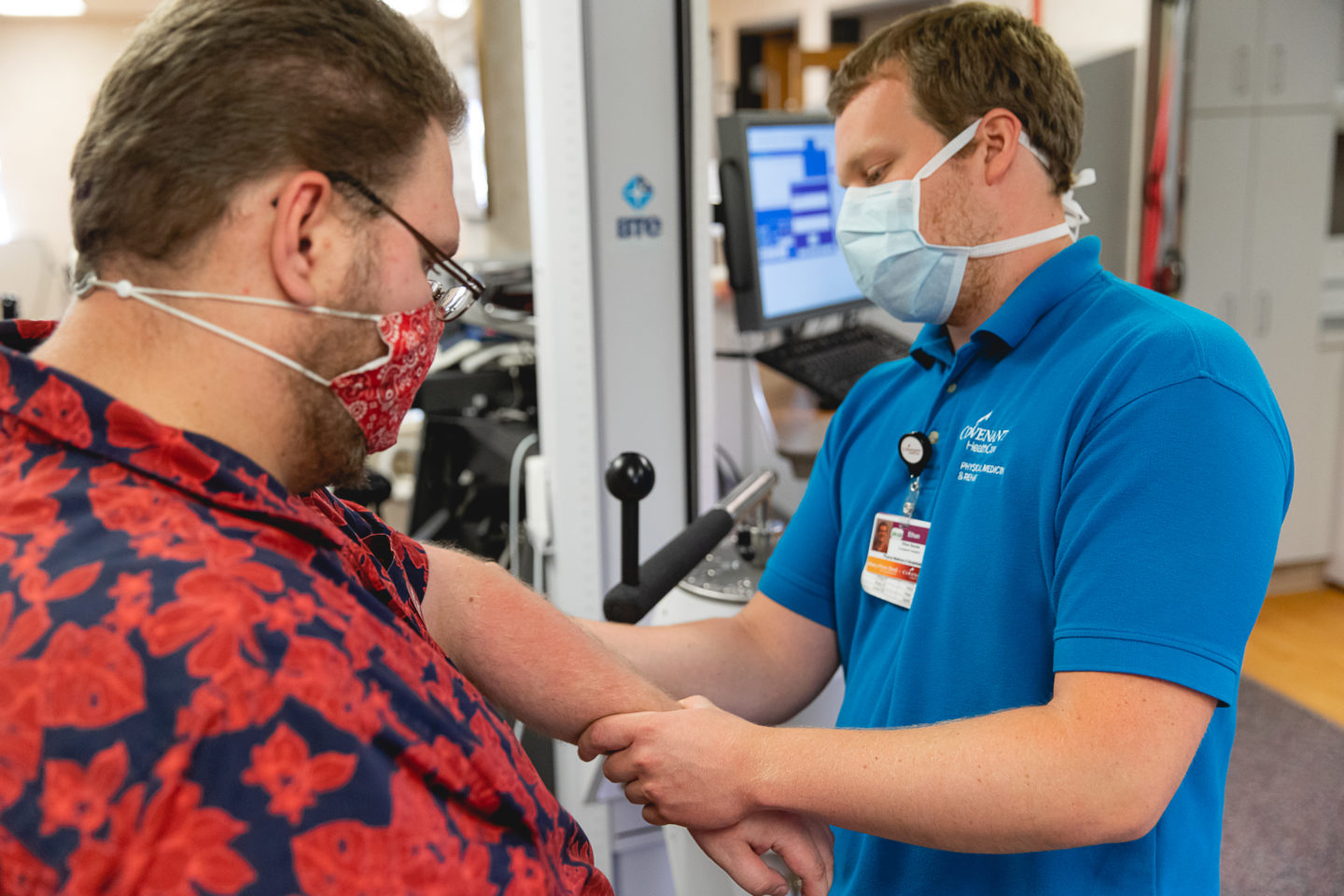 Outpatient rehabilitation
We've added outpatient rehabilitation, orthotics and prosthetics, physician services and the Mary Free Bed at Covenant Center for Autism. We provide care at locations across Saginaw, Bay City, Frankenmuth and Hemlock.
If you've been an inpatient in our program, continuing to receive rehabilitation after you go home will further your recovery. We also provide treatment for common aches, pains and strains. Last year, our specialists had more than 82,000 outpatient therapy sessions and an additional 3,750 autism program visits.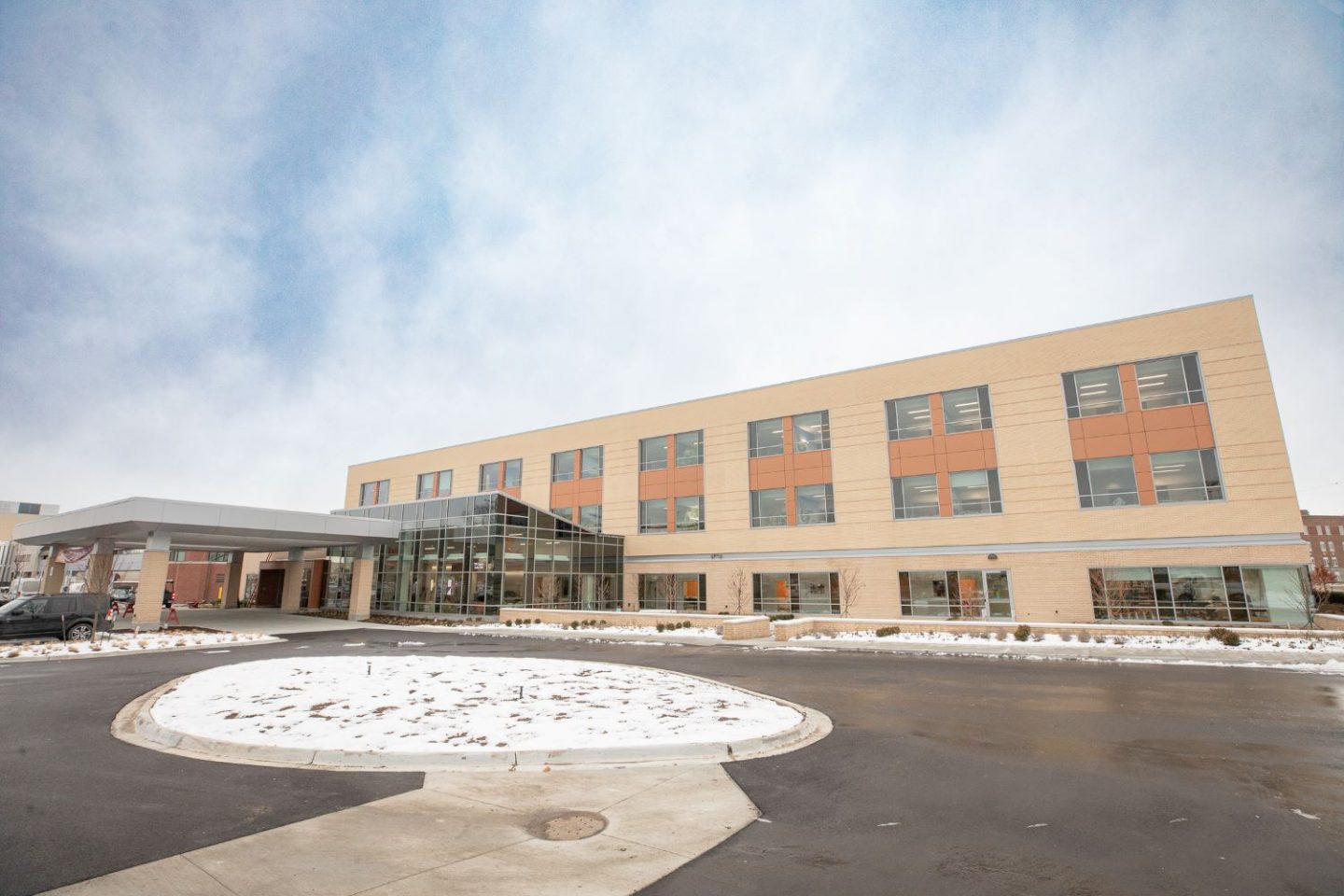 Our latest innovation
When we began the partnership, our goal was to study whether we needed a freestanding rehabilitation hospital. It quickly became apparent one was necessary to meet the increasing number of patients asking for Mary Free Bed at Covenant.
Open in December 2021, Mary Free Bed Rehabilitation at Covenant HealthCare is the first major hospital construction in Saginaw in many decades. Located on the main Covenant campus, the $41 million facility is specifically designed for rehabilitation.
Miss our ribbon-cutting ceremony? Watch here.
New Facility Features
60 private inpatient rooms
Designated areas for critical conditions
Specialized therapy gyms and technology
Spacious outpatient treatment spaces
Orthotics & Prosthetics + Bionics with on-site lab
Outdoor therapy gardens and rooftop patio
Learn more about our organizations:
Our story began in 1891 when a small group of Grand Rapids women recognized the need for medical care for patients with limited financial means. They launched a fundraising campaign asking anyone named Mary – or anyone who knew someone named Mary – to donate 10 cents. Because Mary was the most popular female name at the time, the group soon raised enough money to endow a bed at a local hospital, which became known as the Mary "free bed."

Today, we provide the most comprehensive rehabilitation services in Michigan and are nationally recognized for achieving excellent outcomes for adults and children who've experienced amputations, brain injuries, cancer, multiple traumas, spinal cord injuries, strokes and many other diagnoses. U.S. News & World Report nationally rates Mary Free Bed as a Best Rehabilitation Hospital for 2021-22, while Newsweek recognizes Mary Free Bed as one of America's Best Physical Rehabilitation Centers of 2021.
Covenant HealthCare is the largest and most comprehensive health care provider in the Great Lakes Bay Region. We provide extraordinary care to every generation, from high-risk obstetrics, neonatal and pediatric intensive care to cardiology, oncology and more.

Covenant HealthCare was formed when two hospitals, St. Luke's and Saginaw General, each with more than a 100-year history in Saginaw, merged in 1998. Since then Covenant HealthCare continues the tradition and commitment to invest in our community.