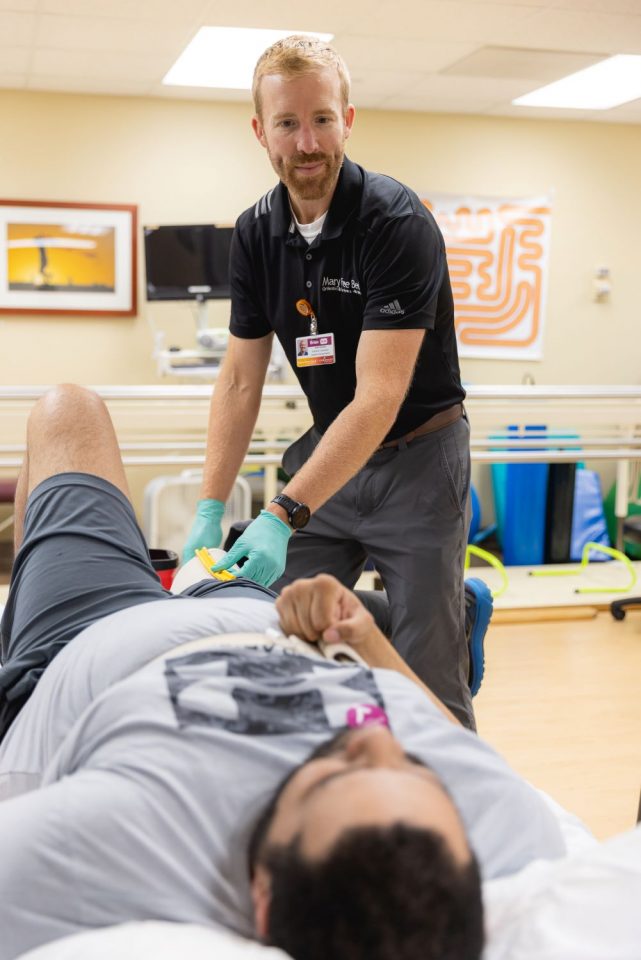 Whether it's a temporary situation or a lifetime of care, our certified staff will explain your options for braces or artificial limbs and create solutions that meet your needs, goals and financial considerations.
We serve hundreds of adults and children each year who require specialized equipment for mobility and independence. Our new on-site fabrication lab enables quick turnarounds with several options for custom-fabricated devices.
Depending on your needs, you may see clinicians from several disciplines, including:
Amputee care liaison
Orthotist
Orthotic fitter
Physical and/or occupational therapist
Prosthetist
Rehabilitation physician
Together, we'll create a plan blending our expertise with the latest technology for your benefit.
Orthotics
A medical term for braces, orthotics can help ease pain, assist or limit movement, promote rehabilitation, correct function or guide movement.
Our technicians fabricate your orthosis in the lab and our clinicians provide fitting and instruction, adjustments and repairs.
You may be familiar with infants wearing helmets to help reshape their skulls. We're the only provider within 100 miles of Saginaw using the STARscanner® 3-D measuring technology. Considered the gold standard, it scans the shape of a head in about three seconds – about the time a baby will be still!
We also provide braces that support your spine, neck and limbs as well as improve foot and ankle function.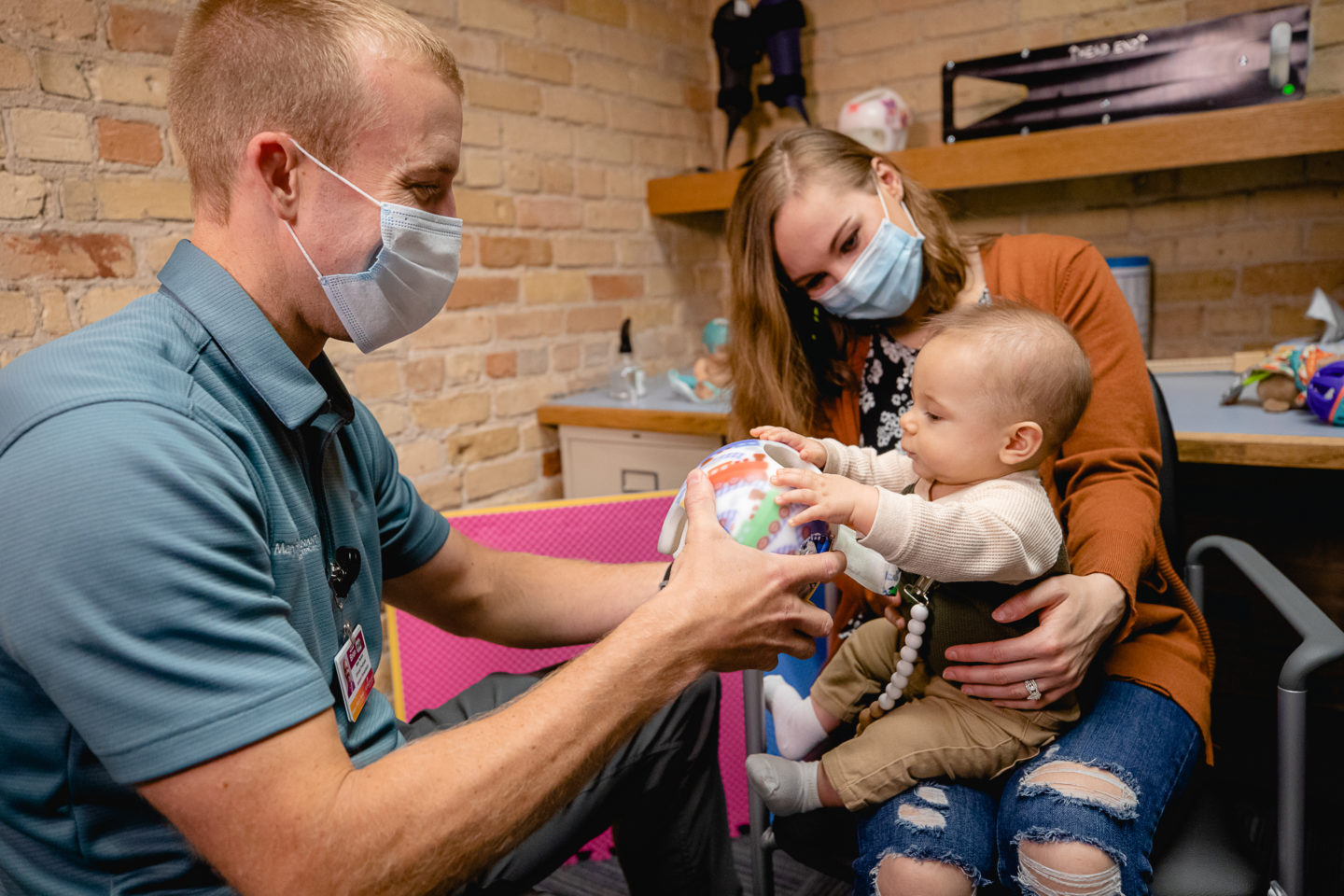 Prosthetics
Prosthetics is the science of replacing limbs. We use the latest technology to customize a highly functional prosthesis with cosmetic touches that express your individuality.
Whether you need a prosthetic arm for everyday activities or want high-tech blades to run in a marathon, we're here to help. Our team members work closely with you to:
Evaluate your needs.
Tailor a prosthesis to fit you.
Provide education, so you're safe and confident.
We'll provide lifelong support as your body and circumstances change and prosthetic design continues to advance.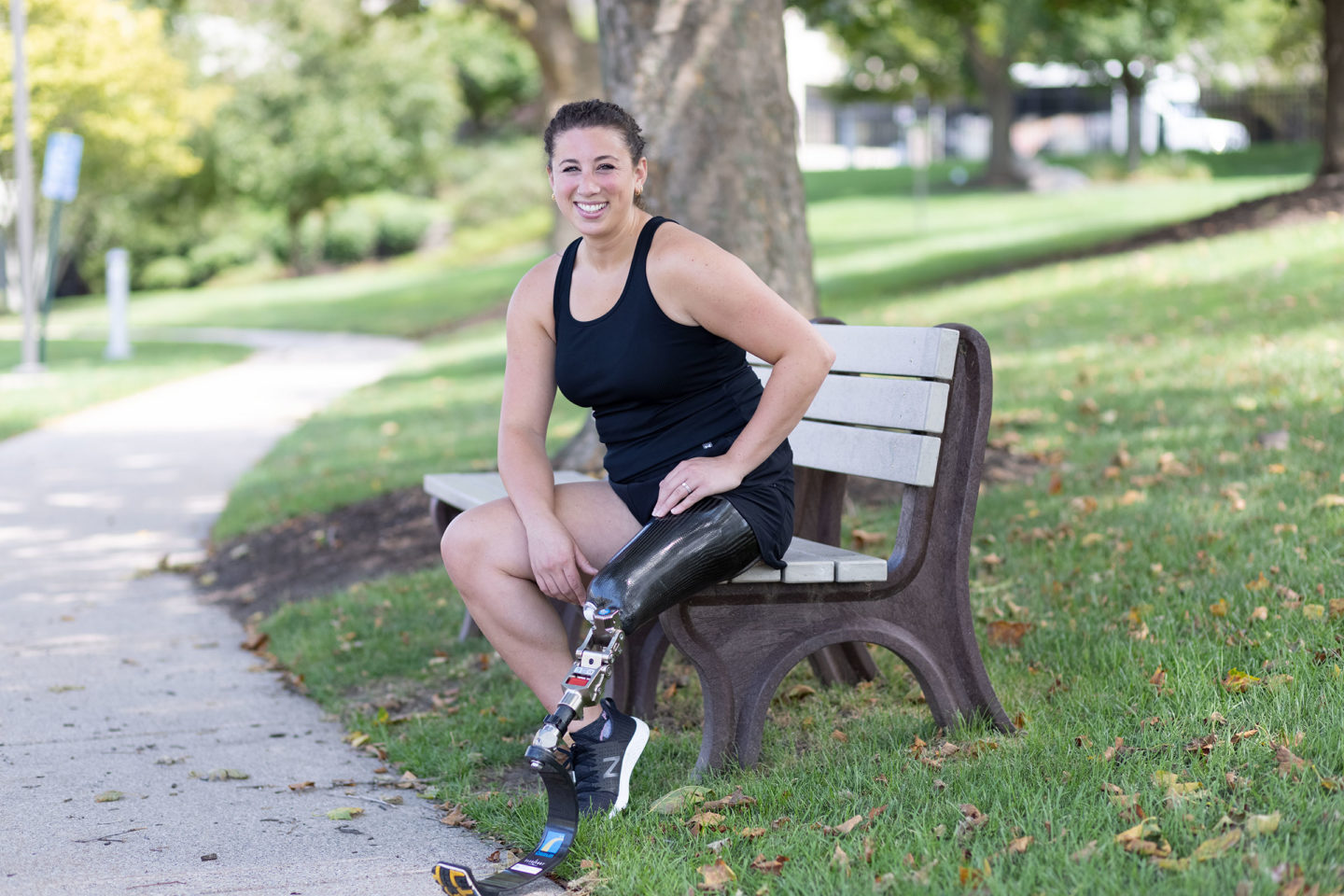 Faces of Rehabilitation
Art's story
Art Bean's right leg was amputated below the knee following a freak work accident. His response? "I'm not a glutton for punishment, but as the saying goes, you get knocked down, you get back up and brush yourself off." And he's doing just that with his new prosthetic leg.
Leeland's story
Four-month-old Leeland Szostak was fitted with a cranial remolding helmet to correct a flat spot on the right side of his head. Not only did it do the trick, but it also turned a health concern into a memorable experience.
Contact Us
Mary Free Bed Orthotics & Prosthetics + Bionics – Saginaw
700 Cooper Ave., Suite 1100
Saginaw, MI 48602
GPS location: 1100 Cooper Ave.