The new Mary Free Bed Rehabilitation at Covenant HealthCare Hospital is designed exclusively for rehabilitation. With its advanced technology and specialized spaces, the hospital itself is a tool to fuel your recovery.
Located on the Covenant HealthCare campus in Saginaw, you'll experience extraordinary care in an uplifting, healing environment. We offer a mix of quiet and lively spaces, whether you're staying with us as an inpatient or waiting for an appointment in our outpatient clinic.
Outdoor therapy spaces are available for you and your family to gather, relax and recharge.
Here's a look: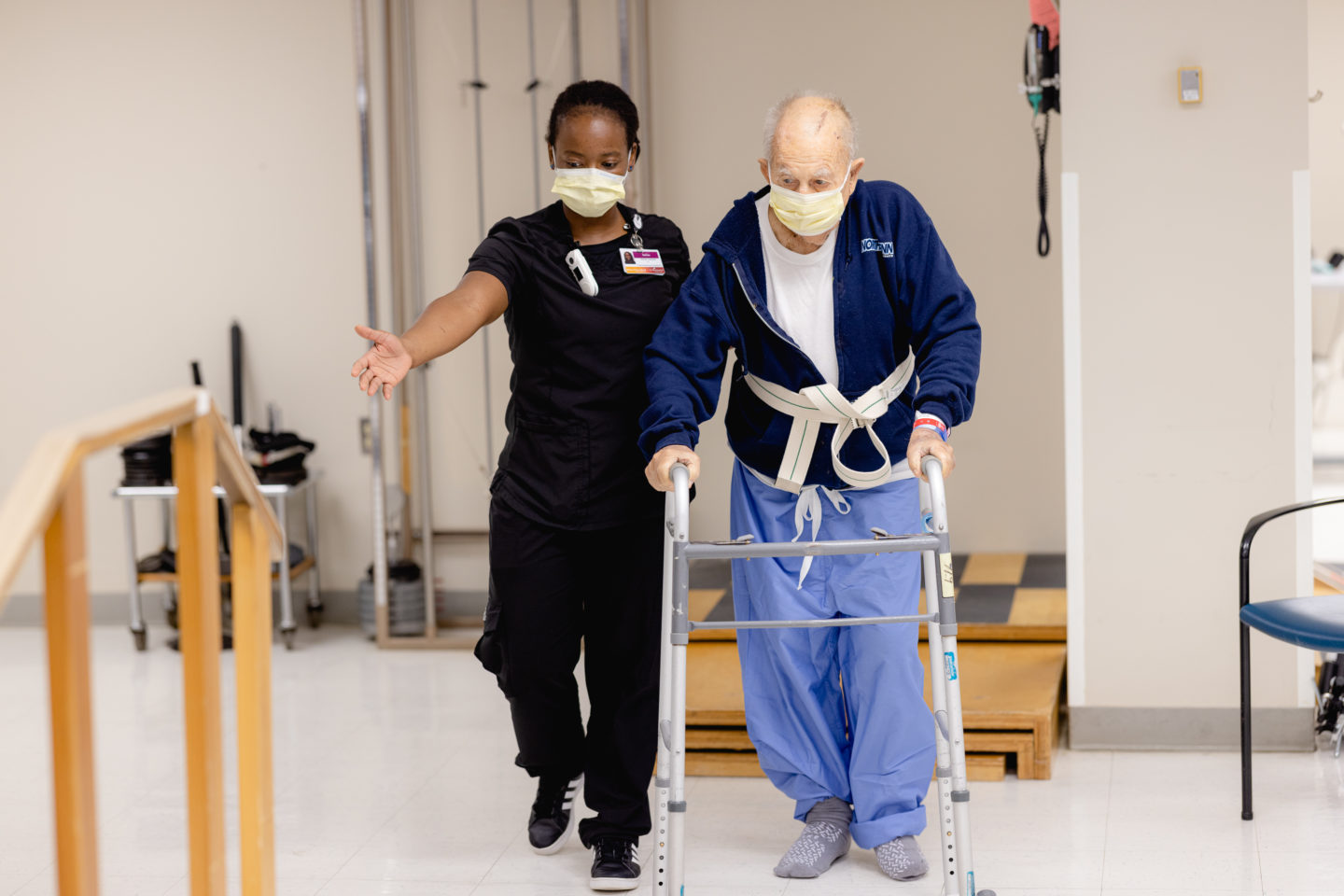 Inpatient Rehabilitation
Housed on Floors Two and Three
60 adult private rooms with natural light
Designated units for patients with critical conditions
Four therapy gyms with specialized equipment to treat specific diagnoses
Dining rooms on Floors Two and Three with space to gather with family
Laundry rooms for family use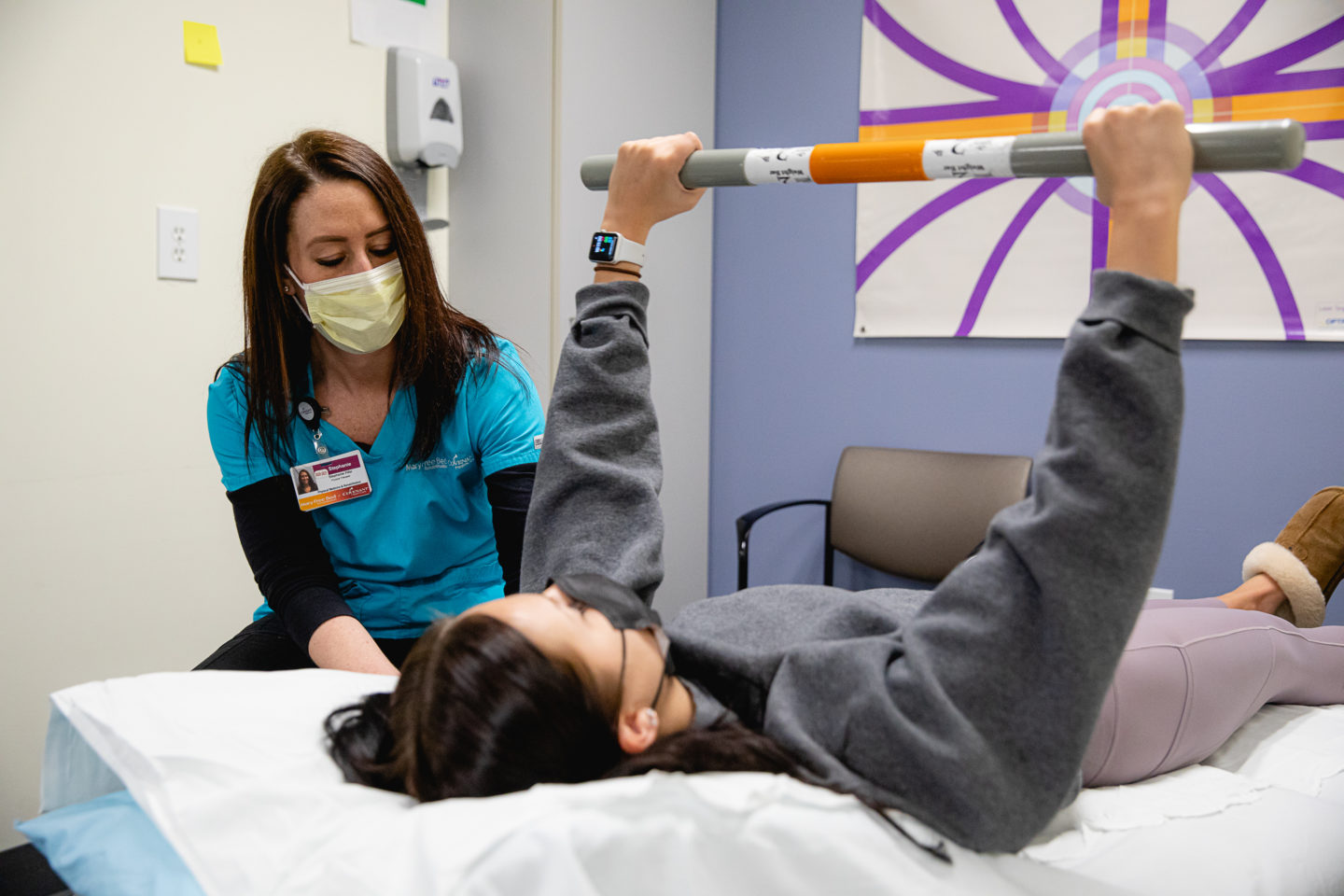 Outpatient Rehabilitation
Located on Floor One near convenient parking
Cheerful lobby with registration area, low-stimulation waiting room, kid-friendly space and Market Place for grab-and-go food items
Private treatment rooms
Therapy gyms with specialized equipment
Pediatric gait and low stimulation gyms
Orthotics & Prosthetics + Bionics with on-site fabrication lab and gathering spaces for support groups and exercise classes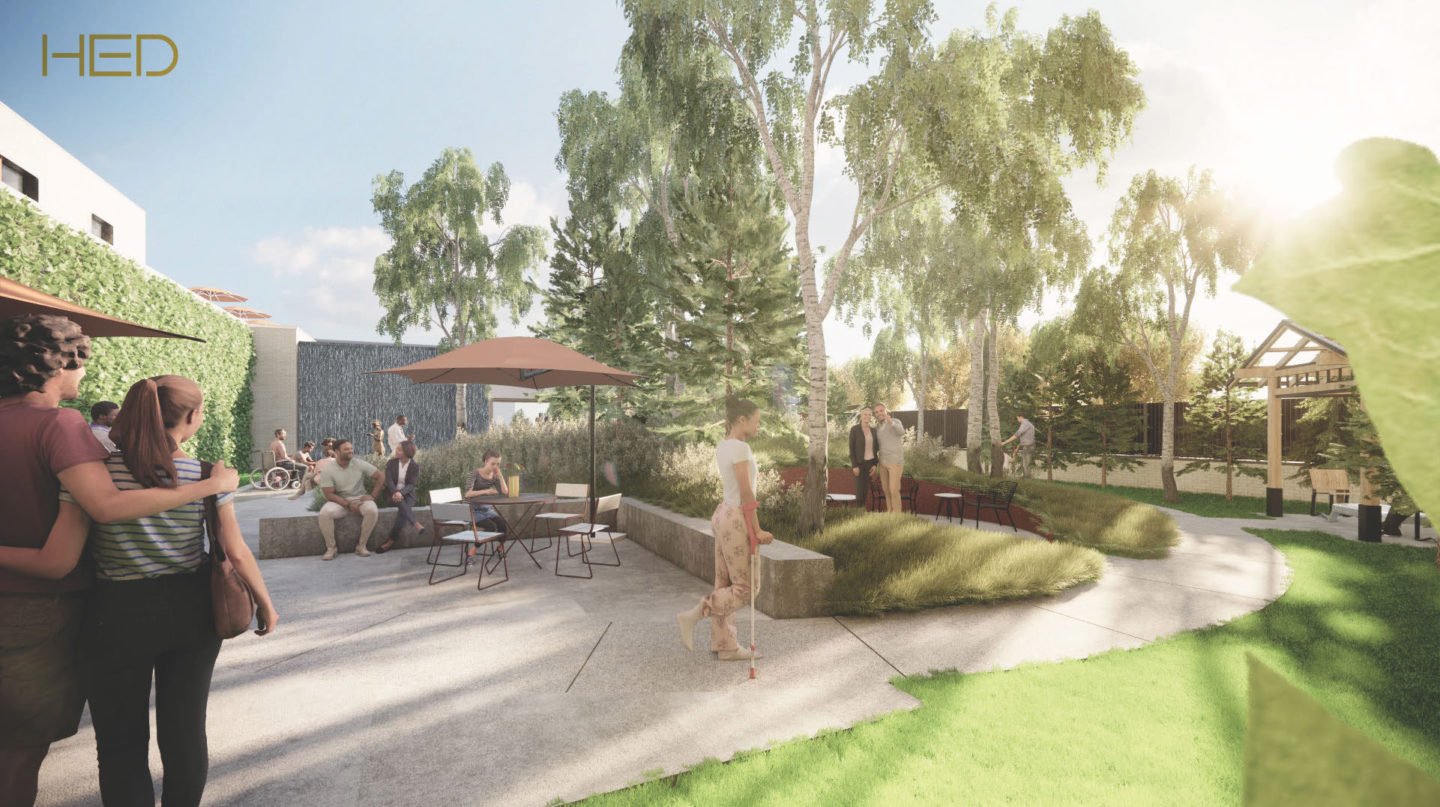 Outdoor Spaces
Social spaces for patients and families to relax and refresh
Rooftop patio
Northern Therapy Garden
Southern Tranquility Garden
Accommodations
Patient Rooms
Featuring abundant natural light, our spacious private inpatient rooms are restful and homey.
They include a 55-inch television, comfortable seating and storage for your things. There's a sleeper sofa for a family member to room-in and a large bathroom with a sliding door for easy access. Therapy gyms, dining and social spaces are just down the hall. Laundry rooms also are available.
McNally House
A home-away-from-home for out-of-town families and patients receiving medical treatment on campus, McNally House provides lodging and a network of care for families in need. Click here for more information.
Hotels + Motels
Several area hotels and motels provide discounted lodging for Covenant HealthCare patients and family members. Remember to ask for the Covenant HealthCare rate. Click here for details.