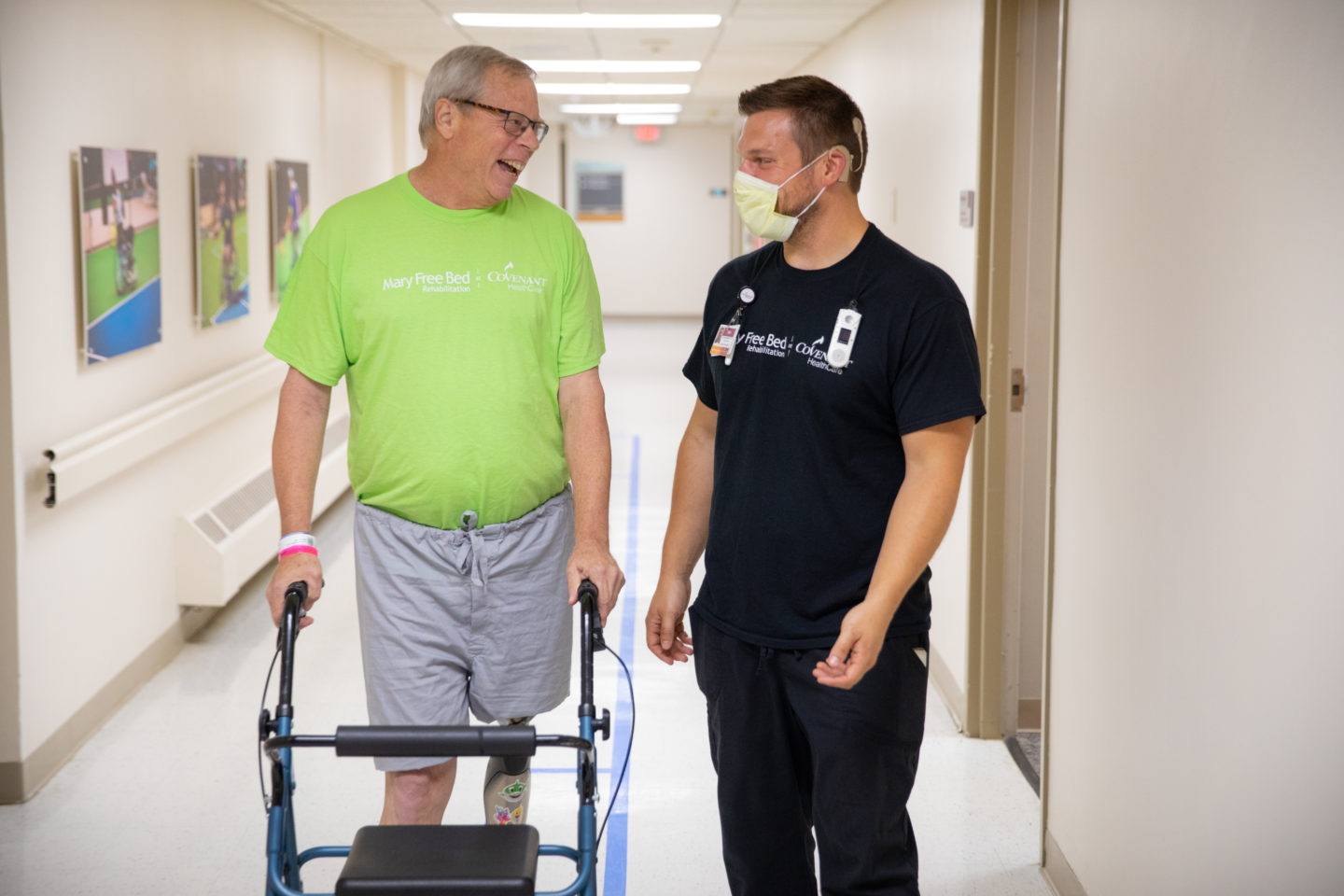 Our goal is to get you back to those daily moments — as quickly and comfortably as possible.
Things that were once second-nature can suddenly seem impossible when you or a loved one has experienced a stroke.

When you choose Mary Free Bed Rehabilitation at Covenant HealthCare, you and your family will access a knowledgeable network of support to help you get back to your life. And a team of doctors, nurses, therapists, care managers and other specialists will work with you and your family to overcome the challenges unique to a stroke.
Why Mary Free Bed at Covenant?
Your Experience
Your Team
Outpatient Experience